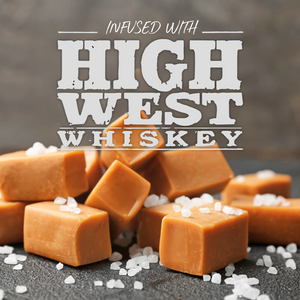 HIGH WEST WHISKEY - CRAFT QUALITY

 

– Chewyz Whiskey infused caramels are kettle cooked in small batches from a century old recipe. Like Grandma's, except for a little added whiskey. 

SIMPLE, PREMIUM NATURAL INGREDIENTS – We use real butter, fresh heavy cream, and High West Whiskey. No high fructose corn syrup or fat fillers. 

NATURALLY RICH CARAMEL FLAVOR – Chewyz handmade gourmet Whiskey caramels have the homemade taste and color you can only get from carefully crafting in small batches. No artificial flavors or colors added – GLUTEN FREE and KOSHER

SOFT, CREAMY, BUTTERY TEXTURE – Individually wrapped high quality caramel means a soft bite that doesn't stick to your teeth.

CARAMEL LOVERS DREAM - Any caramel lovers dream, pieces of delicious sea salt caramels made with High West Dbl Rye Whiskey.